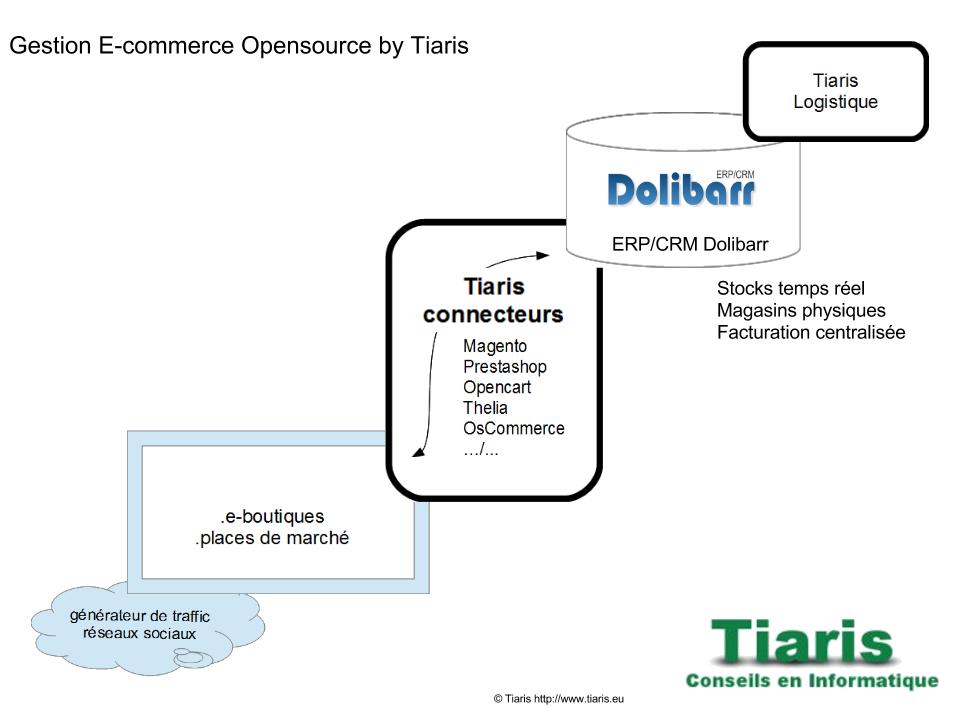 Find solutions to unify business management processes, save time in the processing of customer orders, optimize business inventory management, Centralizing the invoicing and accounting of the company are the main objectives of the Dolibarr e-commerce management
Adapted to the majority of e-commerce sites (Prestashop, Magento, Opencart, Woocommerce ) our solution equips many companies.
As an IT solutions architect since 2008, we advise and support our users in the implementation of management processes that are tailored to their needs.
Simplicity No need to install Dolibarr, nor buy install, and configure additional modules. We have done this for you. We are Dolibarr Prefered Partner, and Dolibarr expert.
Quality Hosting No need to search for a hosting and manage it. Our cloud solution is hosted on well taylored and powerfull servers located in France.
Your datas are secured Datas are the heart of your business. We care about them with professional backups and care about server and application security.
Stability Our Cloud Solution is based on a recent Dolibarr ERP/CRM stable release, and all extensions have been selected and tested to work together. You will get every new feaure of our e-commerce management system.
Counceling and assistance It is not enough to install Dolibarr and some modules to get success. We help you to define and optimize your business processes. We share our expertise in councelling e-merchants for many years. Your business will progress, your management tools must follow this progress. We have abilities and experience to help you making the best choices. Yes we will be proud to be a partner for your business.
Education We provide educationnal services for our clients : So your users will improve their Dolibarr skills.
Get more informations about functions of our Cloud offer for Dolibarr's e-commerce Management
Since 2008, Tiaris works with e-merchants with providing tools for improving their management. They gain productivity and optimize their processes. Our system is available for e-commerce sites build with Prestashop, Opencart, Magento, Woocommerce